There are many promising new shows released in the Fall of 2022. One of them is a sweet and funny Slice of Life named Bocchi the Rock. Bocchi the Rock is about an introverted high school girl who started learning guitar to achieve her goal of being in a band. She is very shy and timid and she has not made a single friend in school. However one day a girl approaches her in a park and asked if she wants to be in a band.
In this list, you will see very similar Slice of Life anime that you will enjoy watching. As you go from 1 to 10 anime will be similar to Bochii the Rock.
Carole & Tuesday
Author: Morito Yamataka
Studio: Bones
Genre: Music
Number of episodes: 24
Carole & Tuesday is about two girls singing. One is a runaway, the daughter of a politician. She ran because she want to become a musician. She started singing in Alba City where she crossed paths with another girl.
Both Bocchi the Rock and Carole shows are based on girls trying their best to pursue their dreams of becoming a musician. There are many more similarities.
Bang Dream
Author: Mami Kashiwabara
Studio: Xebec, Iseen
Genre: Music, Slice of Life
Number of episodes: 65
A high school girl used to get heart-pounding every time she sees a star. One day she saw a guitar-shaped star. She felt a thrill for the first time in her life. Now, she wants to form a girls' band.
Show By Rock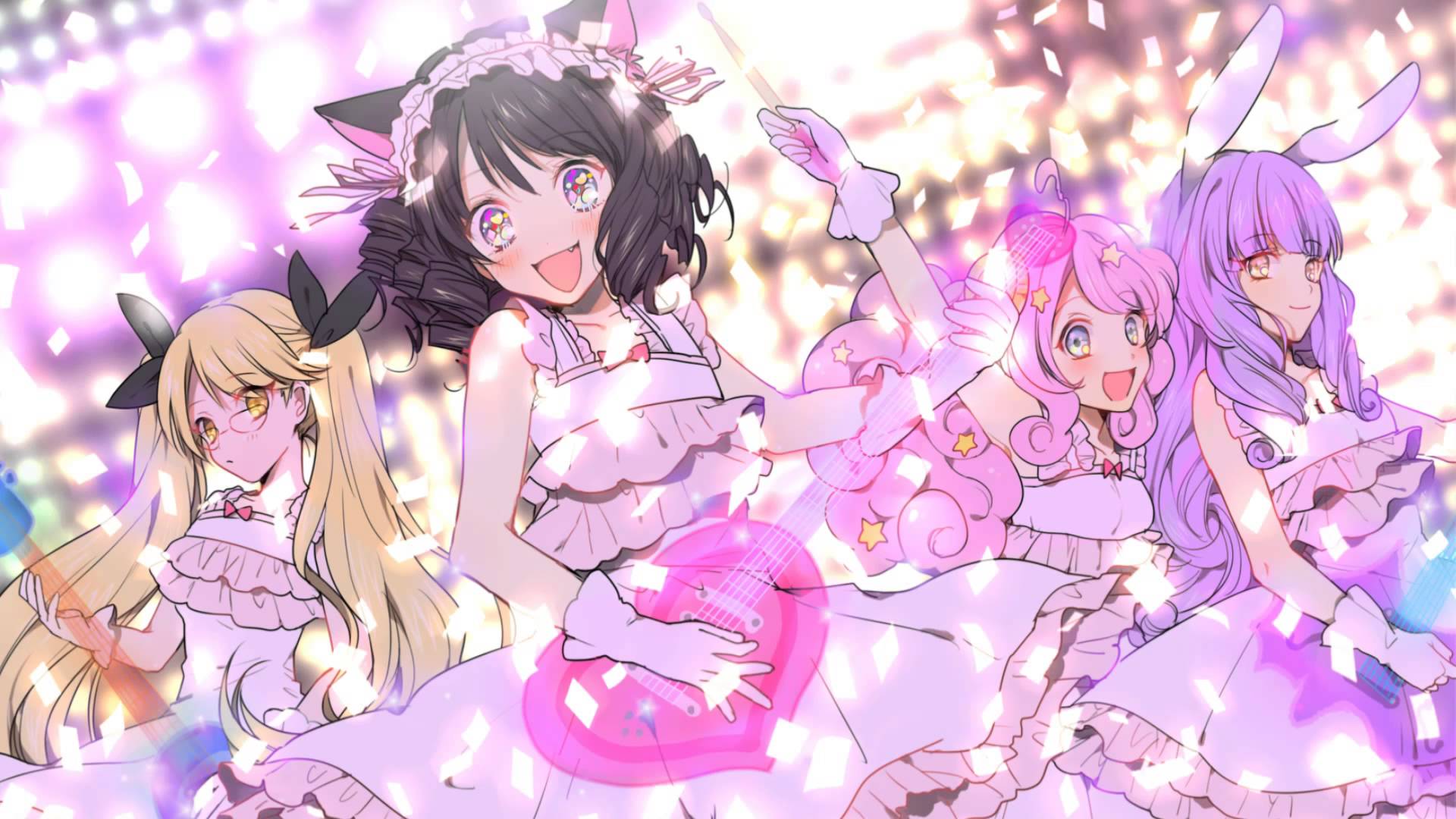 Author: Takemaru Yokoshima
Studio: Bones
Genre: Music, Fantasy
Number of episodes: 48
Cyan stumbled into the music world and transformed into a catgirl. Now she leaps into the opportunity of fulfilling her dreams of joining a rock band. She joins Plagmagica to compete with other bands for fame and fortune.
Healer Girl
Director:Yasuhito Irie
Studio: 3Hz
Genre: Slice of Life, Music, Fantasy
Number of episodes: 12
In a parallel universe. There are girls which can heal people through singing. There are three medicine schools: Western medicine school, Eastern medicine school, and vocal medicine school. Through the power of singing these girls not only heal the physical health of the patients but also their mental health through their melodious voice.
Sound! Euphonium
Author: Ayano Takeda
Studio: Kyoto Animation
Genre: Drama, Music
Number of episodes: 26
Kumiko, a junior high school brass band member, and classmates Hazuki and Sapphire pay a visit to the high school brass band club. Reina, a former junior high classmate, runs into her there. Kumiko is not sure about joining the band, while Hazuki and Sapphire are. She remembers her meeting with Reina at a junior high school competition as the story goes on.
Hanayamata
Author: Sou Hamayuiba
Studio: Mad House
Genre: Comedy, Drama
Number of episodes: 12
Naru is an ordinary high school girl. She admires fairy tale heroines but never ventures out of her ordinary life. One day, she saw a transfer student dancing in the moonlight. She was inspired by it. Now she is learning Yosakoi.
Given
Author: Natsuki Kizu
Studio: Lerche
Genre: Drama, Romance, Music
Number of episodes: 11
Mafuyu Satou steps out of his apartment with his Gibson guitar where he encountered his fellow classmate Ritsuka. Ritsuka was losing interest in both music and his daily life but after hearing Mafuyu singing his life changed.
Stop This Sound! (Kono Oto Tomare!)
Author: Amyu
Studio: Platinum Vision
Genre: Music, Drama, Romance
Number of episodes: 13
Chika Kudou is an immature offender who decides to join his high school's koto club after the death of his grandfather because his grandfather was also a koto maker. Although the Tokise High School Koto Club has been in dire need of fresh blood since the graduation of senior members, new club president Takezou Kurata is reluctant to easily accept Chika's application due to the latter's troubled history.
Nana
Author: Ai Yazawa
Studio: Madhouse
Genre: Music, Drama, Slice of Life
Number of episodes: 47
Nana focuses on two girls. Both girls' first name is nana. Both have different personalities but they form a bond stronger than any other bond.
K-On!
Author: Kakifly
Studio: Kyoto Animation
Genre: Comedy, Music
Number of episodes: 13
A fresh high school year always means much to come, and one of those things is joining a club. Being confused about which club to join, Yui Hirasawa stumbles upon and applies for the Light Music Club, which she mistakes to be about playing simple instruments, such as castanets. Unable to play an instrument, she decides to visit to apologize and quit.
Meanwhile, the Light Music Club faces disbandment due to a lack of members. This causes the club members to offer anything, from food to slacking off during club time, in order to convince Yui to join. Despite their efforts, Yui insists on leaving due to her lack of musical experience. As a last resort, they play a piece for Yui, which sparks her fiery passion and finally convinces her to join the club.
From then onward, it's just plain messing around with bits and pieces of practice. The members of the Light Music Club are ready to make their time together a delightful one!