The sports genre is a very underrated genre in Anime. Typically anime contains threatening aliens or monsters attacking the Earth while the heroes fight back for humans. Not that it is terrible but it gets kind of repetitive and boring. Watching sports anime gives a breath of fresh air. There is much anime on different sports. Even golf has a sports anime.
Blue Lock is the new football anime releasing this fall season. Blue Lock was a highly anticipated anime as it was a very famous manga. Many of the fans were waiting for this adaptation and here it is. It has a great art style and very good animation. While Blue Lock is ramping up, here are some great sports anime you can watch while waiting for more Blue Lock episodes
All Out!
Rugby is a simple sports game where everyone can be a star. The rules are very simple: a team has to take the ball to the other side of the goalpost while the defending side can use force to stop him.
All Out! is about a group of Japanese students who have found love for rugby in their hearts. It is an intense story where the student takes the team from underdogs to serious competitors. We are shown the perspective of every individual player and their motives. From sports anime to character study this anime is great and definitely worth a try.
Shokugeki no Souma (Food Wars)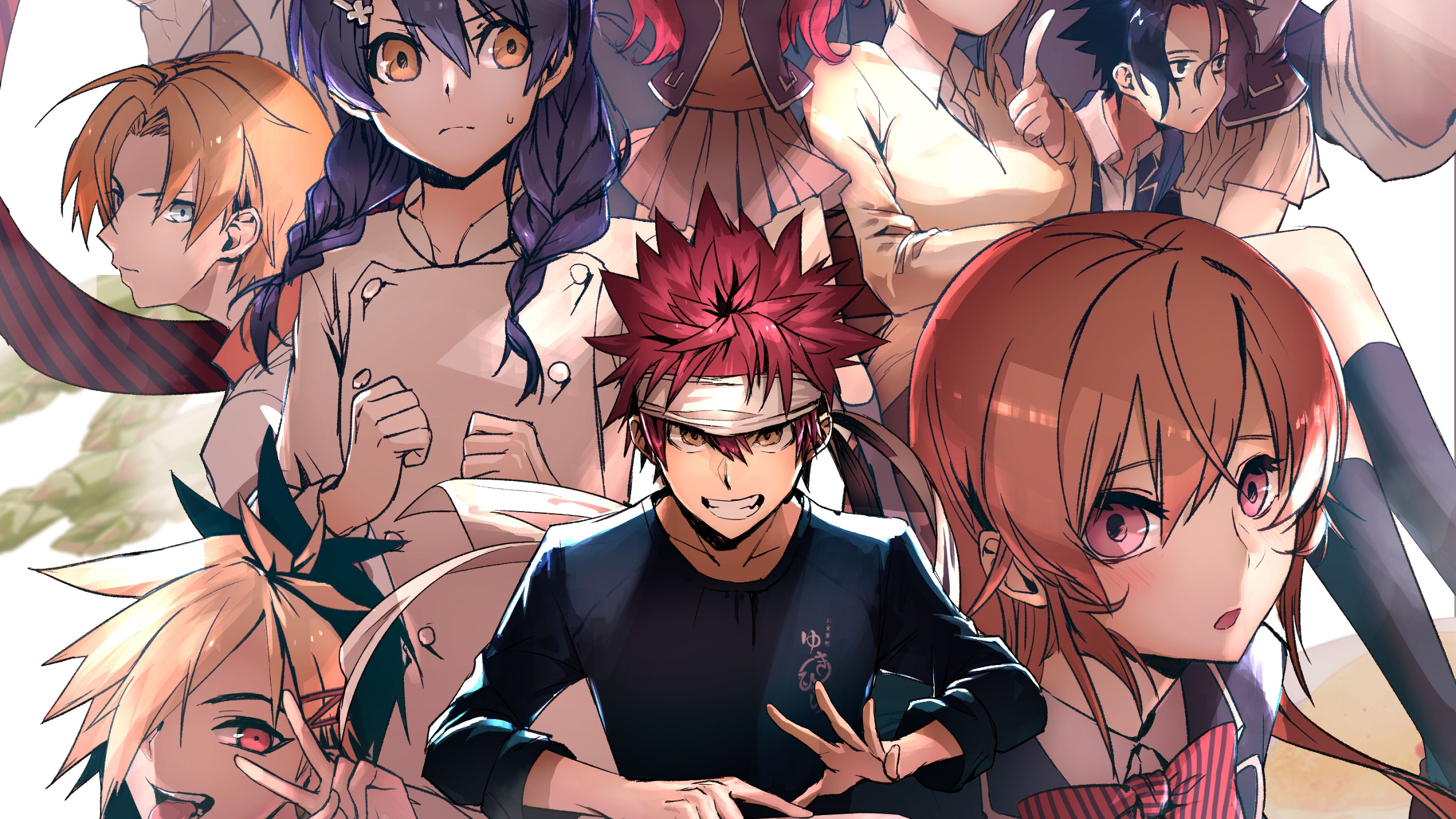 Shokugeki no Souma otherwise known as Food Wars is very similar to Blue Lock. Not that it is a genuine sport but it is a kind of sport. As the name implies Food Wars is about Food competition. The person who cooks better will get selected.
Food Wars is an intense story about a boy who enrolled himself in a Culinary Academy instead of staying with his father and helping him in his restaurant. The Culinary Academy is a very cruel place as only 10% of the students there graduate while the rest of them fail. Now the boy needs to survive in the academy for three years and graduate there.
Kuroko no Basket
Kuroko no Basket or Koroko's Basket is a BasketBall anime. It's about a great basketball team called Miracles of Generation. This team was very good as it has the best individuals and good chemistry. But the team splits apart because of arrogance.
Now the team is searching for new members and they found two new freshmen who have a love and talent for basketball.
Diamond no Ace (Ace the Diamond)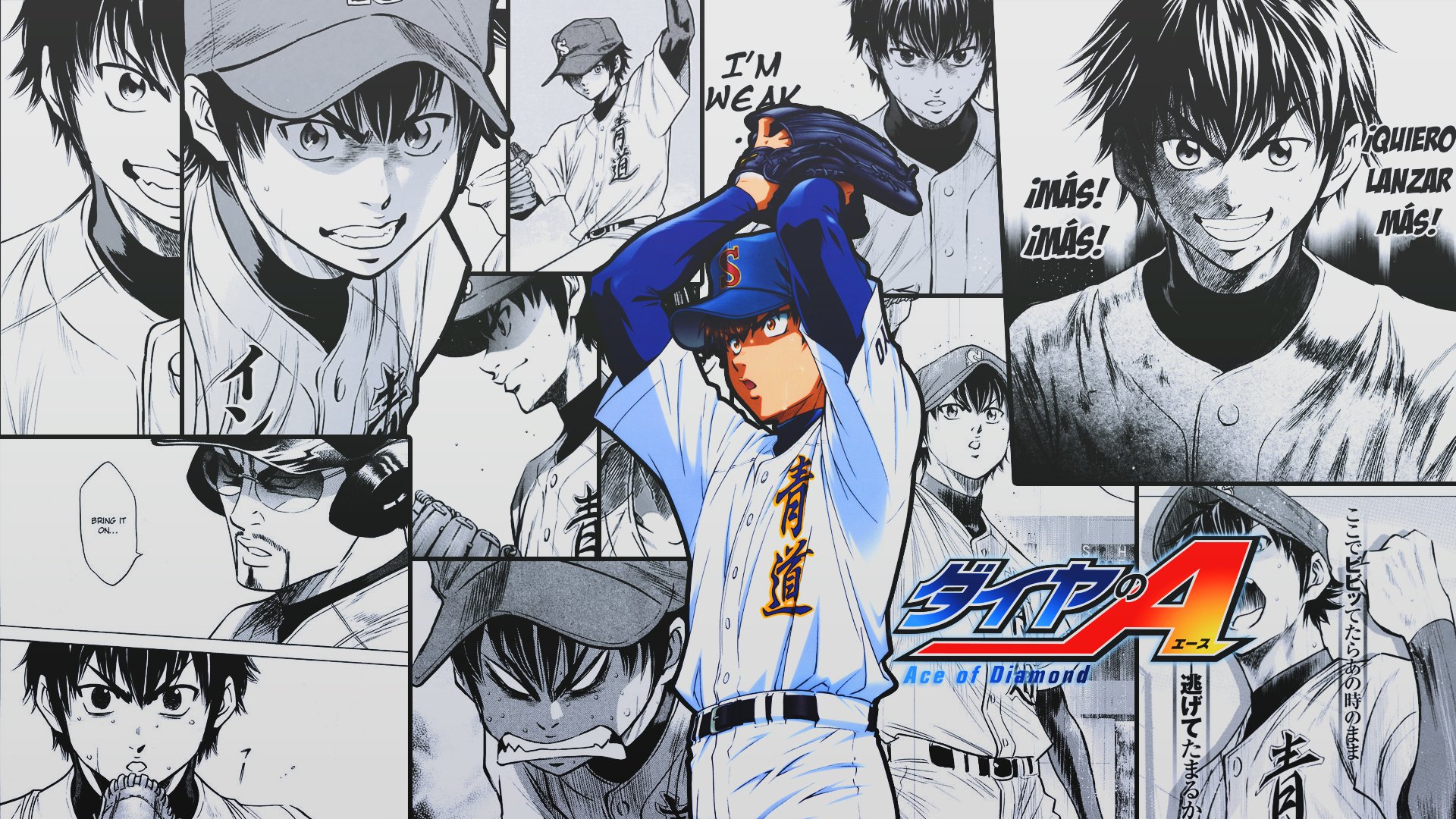 Ace the Diamond is baseball anime. The story focuses on a boy who just lost the final in his middle school baseball game The whole team vows that they will win nationals in high school. Everything changes when he was invited by a scout to Tokyo's prestigious Seidou High School after seeing potential in him. The boy has a unique pitching style which makes him stand out. The boy accepts the offer and he is now ready to play at a more competitive level of baseball.
Birdie Wing: Golf Girls' Story
Birdie Wing: Golf Girls' Story is a golf anime mixed with mafia and gambling. Eve, the Main character bets on Golf to make a living. She uses her exceptional skill and luck to defeat her opponents in golf. She vows to become the conqueror of underground golf using only 3 clubs.
Inazuma Eleven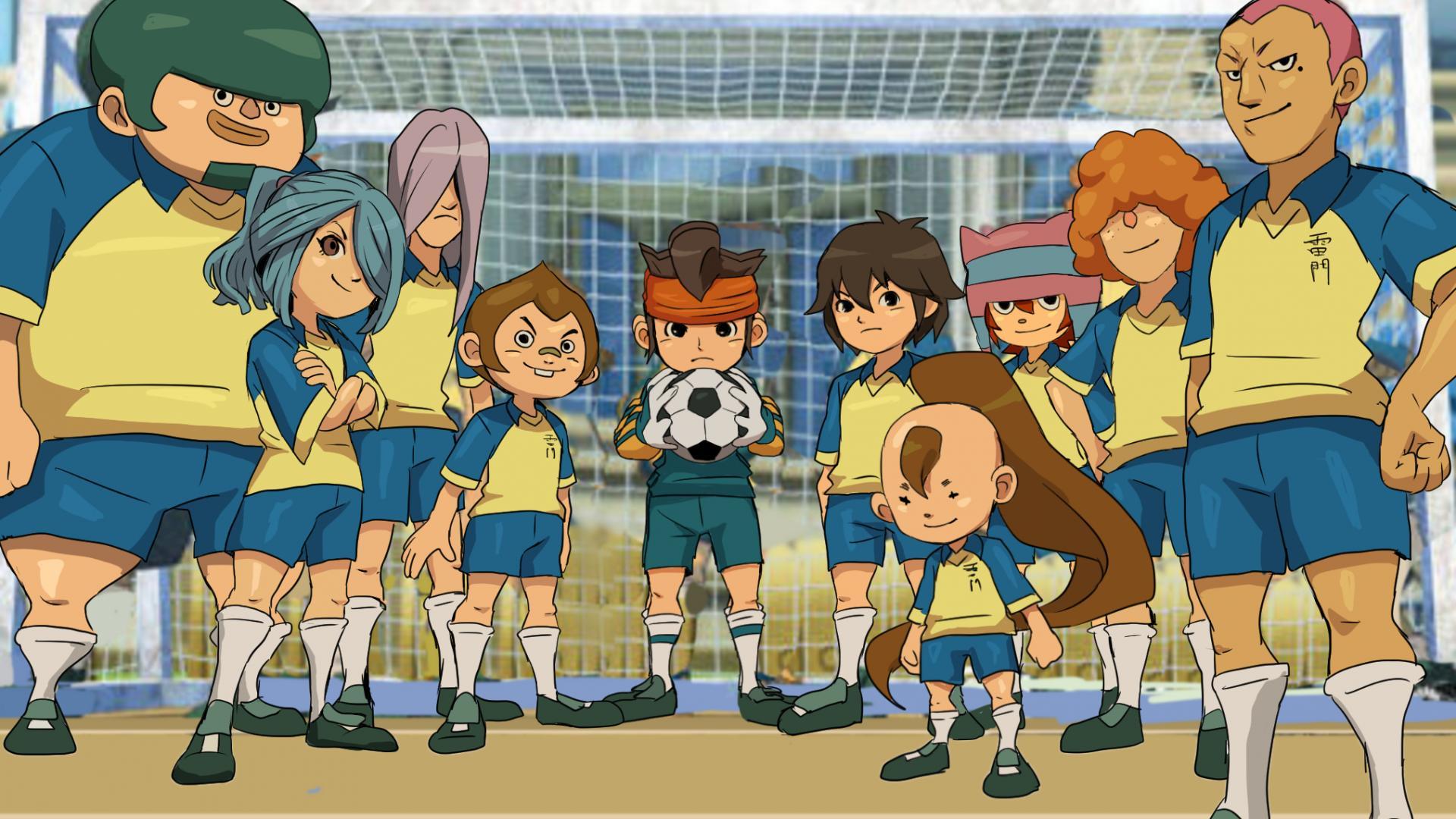 Inazuma Eleven is a football anime with a soft look. Inazuma Eleven first started out as a Nintendo Ds game and then got adapted into anime. The anime focuses on a middle school football club that struggles to rise from the verge of being disbanded. The grandson of Inazuma Eleven's first-generation goalkeeper and captain of the team, Mamoru Endou, takes the difficult challenge of kicking the long-neglected club back into shape as before. To do this, he will need a little help from others and more than a little luck. The boy works hard to rebuild the team and motivate the individuals to play again with him.
Shoot! Goal to the Future
Shoot! Goal to the Future is a newly released football anime. The former captain at Kakegawa High School and the world-renowned "courageous captain" for a famous Italian soccer team. Hideto Tsuji is a student at Kakegawa High school while Atsushi Kamiya is the former captain at Kakegawa High School and the world-renowned "courageous captain" of a famous Italian soccer team. Hideto Tsuji seems uninterested in the now-weakened soccer team. Their meeting is the start of a new legend…
Ao Ashi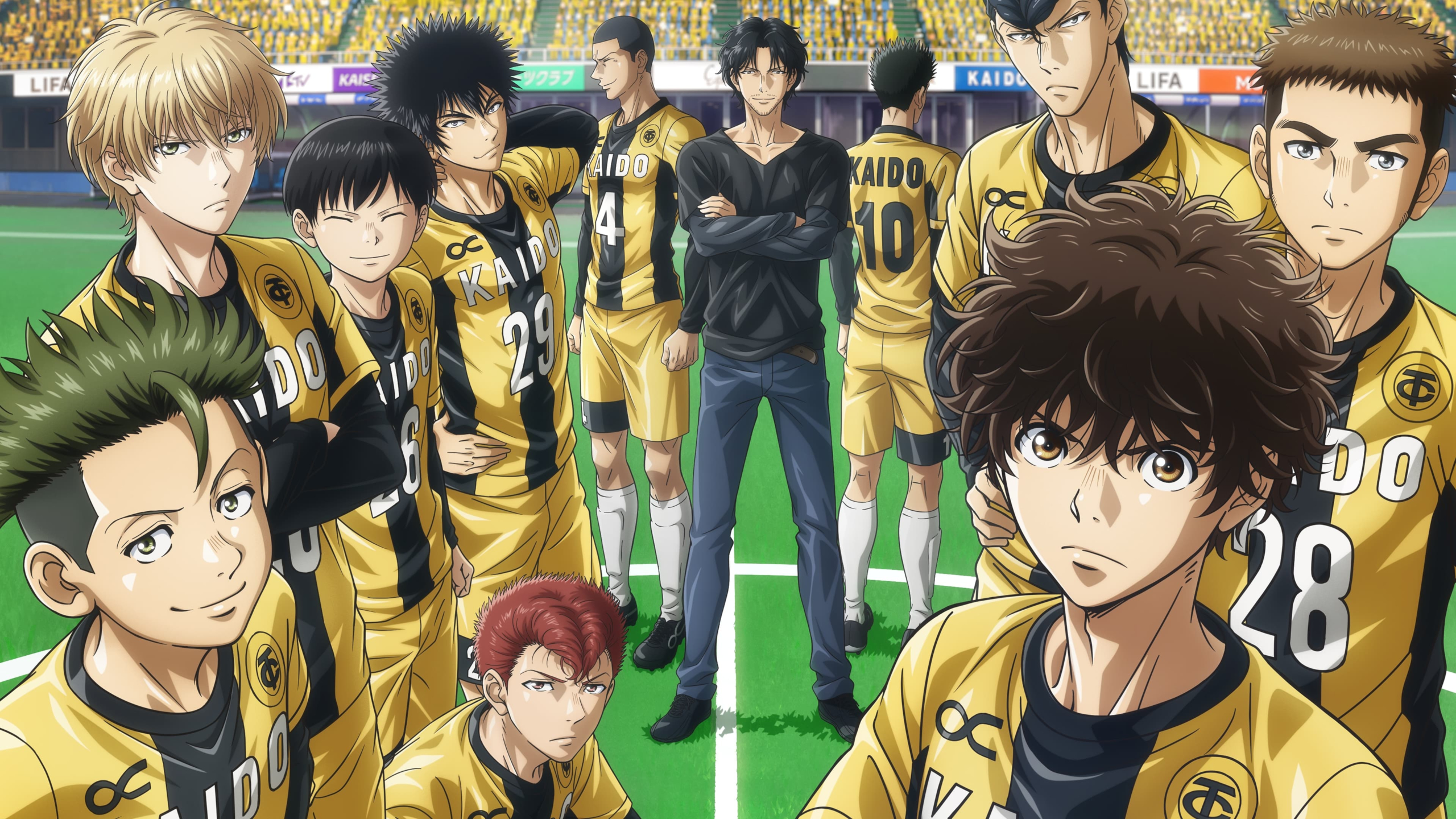 Ao Ashi is a very underrated anime of this year. It is one of the best football anime out there. Ao Ashi is a football anime that follows a boy who is very self-centered and carries his football team. His playstyle is very unique and his whole team depends on him. During an important junior high school tournament, the opponent's team causes him to lose his temper and act violently. After that, he was removed from the rest of the game.
Without him, his team is quickly eliminated from the tournament. The boy loses all hope after the loss. Suddenly, he is approached by a coach named Tatsuya Fukuda. The coach sensed potential in him. He was invited to the tryouts in Tokyo
Slam Dunk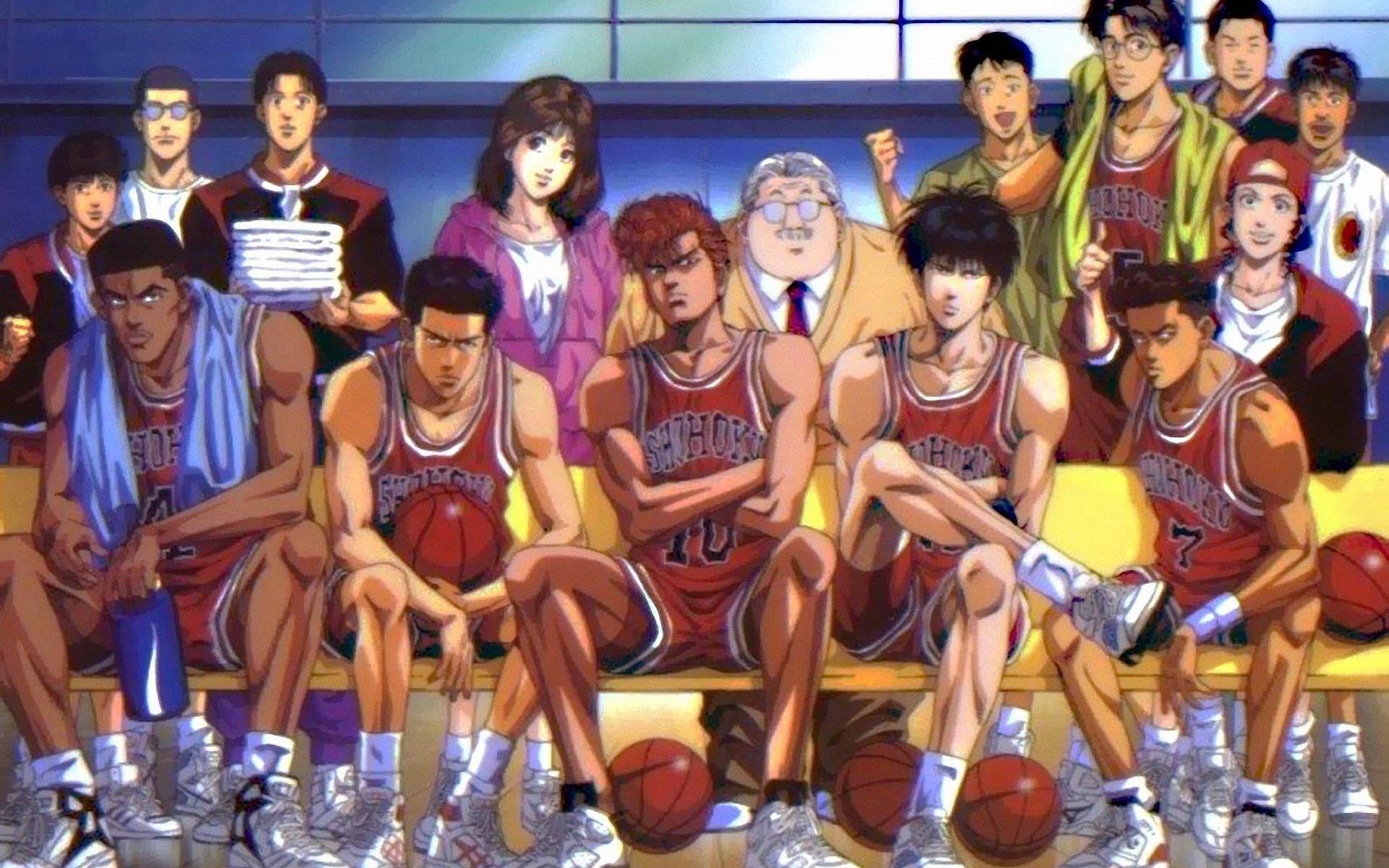 Slam Dunk is a basketball anime. Slam Dunk follows a boy named Hanamichi Sakuragi, Hanamichi Sakuragi, infamous for his temper and his red hair, enrolls in High School to hopefully get a girlfriend. He is rejected 50 consecutive times in middle school. He only has two thoughts in his head "He hates basketball" and "He needs a girlfriend".
One day a Girl approaches him and asks him if he likes basketball. He immediately falls in love with her and said yes. The girl takes her to the gym where she asked him to perform a slam dunk. He tried to impress the girl by doing a slam dunk but failed. Instead, he slammed his head on the blackboard. The girl tells the coach about his near-inhuman physical capabilities.